Sponsorship Opportunities
The partnership between the Bowl and San Antonio has always created an experience that is more than just a game. With tourism destinations like the Alamo, Hemisfair Park and the historic River Walk, it creates a fan experience that's more than just the game. The great partnership has lead to the rapid success of the Valero Alamo Bowl.
Over 1.25 million
fans have attended the 21 bowl games resulting in over $411 million in direct economic impact
Over $84 million
contributed to higher education through the bowl team payouts, local scholarships and team payouts for neutral site games.
The Valero Alamo Bowl prides itself on forming long-lasting relationships with all of its partners. The bowl staff is experienced in creating custom partnerships that help your company reach their respective goals.
To discuss ways to build a marketing-driven and solution-focused platform, please email or contact:
Rick Hill
Vice President of Marketing
Valero Alamo Bowl
Phone: 210-704-6388
Branding
To drive business for our partners, the Valero Alamo Bowl offers a wide range of digital, print, promotional and advertising options. Popular avenues include game date signage packages viewable to the 5 million annual ESPN viewers, a Bowl Insider newsletter emailed to 40,000 subscribers or a Game of the Week U Pick Em contest that receives 100,000 weekly online impressions. Let us help you design a turnkey activation program.
Corporate Membership
Want a little bit of everything the Valero Alamo Bowl has to offer? For the price of a table at a one-time charity event, corporate members receive priority seating, networking opportunities and name recognition at all of the Valero Alamo Bowl's Community Festival of Events including the Valero Alamo Bowl Pregame Party, PrimeSport Kickoff Luncheon, Valero Alamo Bowl Bash, Covenant Golf Classic and the big game.
Downtown Partners
The Downtown Partner program is designed to provide local businesses in the downtown area the opportunity to reach fans traveling to San Antonio during bowl week while also joining in on the excitement and festivities surrounding the game. Downtown Partners receive collateral (t-shirts, posters, table toppers) and other items to promote their involvement in the program as well as a listing on the Valero Alamo Bowl website and the opportunity to have the Street Team visit their location and participate in social media activities like the "Find A Swag" contest where fans found logoed items at participating locations to win prizes.
Event Marketing
The Valero Alamo Bowl produces 20+ fun, high-quality events and community programs throughout the year. Whether you want a VIP experience at our Coaches Dinner, the excitement and visibility of game day with our Pregame Party and Fan Zone or participation in scholarship or military programs, the bowl can direct you to the opportunities that best meet your objectives. Check out our Community Festival of Events Calendar highlighting all of the events that surround the Valero Alamo Bowl and their varied demographics.
Suites
Enjoy the Valero Alamo Bowl in style with a private hospitality suite. Suites include two TVs and in-suite furniture, up to 22 game tickets, personal suite service attendant, onsite parking passes, game programs and video wall recognition.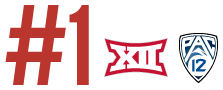 #1 Big 12 vs. #1 Pac-12 teams – after the College Football Playoff selections.

TV rating (4.4) of all non-BCS Bowl games over last 10 years..

at the Valero Alamo Bowl over the last 10 years.